If you've been around Craft-E-Family long, you know that we try to stay current. We try to stay with the times when it comes to product development. We aim to out-do ourselves in terms of customer service with every order we receive.
One of the ways we are able to achieve such high scores on customer service is by going out of our way to offer customizable or personalized options that other companies do not. We know that our customers have creative vision and we want that vision to be a part of the products you order or gift to others. These products and/or gifts are an extension of you and they reflect it!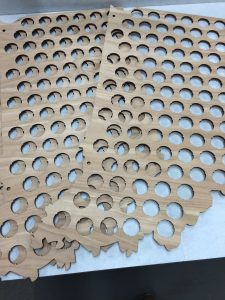 Many people are unaware that we have a large audience and customer base outside of the United States. If you would like translation services for you or for a gift you're ordering for someone else, we're happy to accommodate that request. We may run words or phrases by you to ensure we've done the translation appropriately – but that's only because we want you and your family and friends to only have the best when it comes to our products. We're also able to add special characters such as accents or umlauts at no additional charge. We also add a special touch for our military families. If you request and provide us with the artwork we can replace one side of the block with your squadron patch.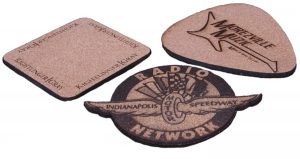 When orders come in, we proofread all orders instead of simply completing the order as it was submitted. We know that we're human and we've ordered (and received) some pretty ridiculous gifts. It was our fault – we spelled things wrong when we ordered it, but the company we ordered it from didn't proof anything. That's the downside to ordering from big businesses sometimes. They don't have the time – or they just lack the small personal touches – that small, family run businesses take the time to do. After we receive an order, if we have any questions about the order before we make it, we will reach out to you first to ensure there were no mistakes made when submitting your order.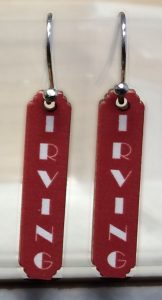 Have a special occasion coming up and want a personalized gift, but don't see exactly what you're looking for on our website? We can do custom orders any time! We often do custom personalized blocks for special occasions and/or situations, which cost $35. If you ever have a question as to what products we can customize or even create a product just for you – simply email us and we'll respond in a timely manner so we can start creating your item.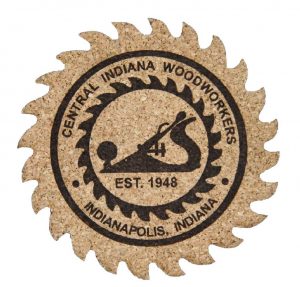 One of the services that we offer that works very well for businesses is the ability to add your company's logo to any item at no additional charge. Realtors use this when ordering our Personalized Family Coasters for new homeowners. Other businesses that use this offer are photographers – be it wedding photographers or baby photographers. Many such businesses purchase Personalized Baby Block Picture Frames or Personalized Bubble Name Picture Frame from us as a gift to the new couple or new parents. They personalize it for their clients, but leave a lasting impression by putting their logo on the back so they'll always remember whom they used. Doulas also use this service when they gift new moms and dads with our Personalized Baby Block.
When we say we take on some really unique projects, we aren't kidding. To give you an idea of some work we've done:
We were asked to do custom work for FedEx. We did a custom project for them that they used for a company wide training seminar.
Eli Lilly & Co. asked us to make custom blocks to give away as training awards.
IMS Radio asked us to make custom blocks for the sales team to hand out to clients.
United Advisors had us make custom blocks for new clients.
Black Sheep Gifts have asked us to make multiple items from Irvington related coasters to Christmas Ornaments & earrings.
DTE Energy asked us for custom blocks.
Parker's Place Foundation had us make custom color blocks for their launch party.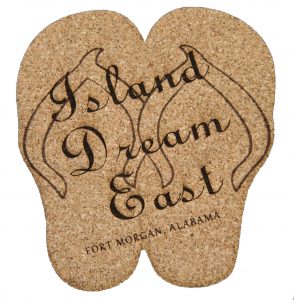 We love seeing new orders from clients. We love it even more when it's a custom project because it presents us with a challenge and gives us just one more opportunity to exceed the expectations of our customers. The next time you have a special occasion or have a random crafty idea, let us bring it to life for you.
We look forward to seeing how we can wow you with those projects so send them our way! Until next time – Keep It Craft E!