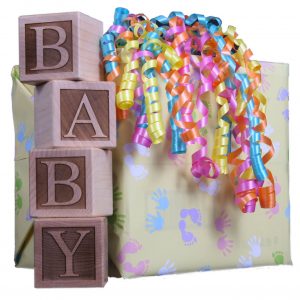 The perfect baby shower doesn't have to involve loads of money if you just have a little time and have a crafty hand. Don't have a crafty hand? Trust me – you're not alone. We're guessing that you have friends and/or family that LOVE crafting though. USE THEM! People love being asked to be involved in this sort of thing anyway, so ask away!
Step 1 – Create a checklist. If a shower is going to fall apart, it's because it's not been properly organized. Create a solid foundation for the shower you're planning by creating your own unique checklist. Use the one at Real Simple as a guideline if you need help getting started.
Step 2 – Determine whether this will be a shower just for the ladies or if it's going to be a co-ed baby shower. In days past, dads tended to stay home, went golfing with the guys or found a project of their own to get involved in. Co-ed showers are a pretty common occurrence now, as dads really want to be involved in every aspect of the child's life. This information is also important when it comes to activities that will occur at the shower.
Step 3 – Pinterest. Use Pinterest like it's your lifeline. Planning a shower, whether you have a lot of money to spend on it or not, requires organization (which takes time) and execution. Make life a little easier on yourself and use the tools so readily available to you. Pinterest is just one.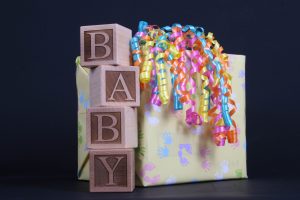 Step 4 – If you're hosting a party for the mommy-to- be, please be considerate by running everything by her. Don't assume you know every aspect of her life. If it's a co-ed shower, run it by the daddy-to- be as well. There may be foods that bother her stomach now that didn't when she wasn't pregnant. Certain scents may set her off. There may be games or activities she has in mind that aren't on your list. All of these ideas need to be sorted out before the shower to avoid any surprises.
Step 5 – Ask the mom and dad-to-be if there are any out of town relatives that would like to be included in the festivities that aren't able to physically be there. Remote baby showers are a necessity for many. Military families in particular use this when they are stationed overseas. This can get complex as Skype requires upgrade to allow for more than one party to join a web call. Softwares like oovoo can be glitchy at times, but if money is an issue, oovoo is your best bet. It does allow up to 12 users to join in. Your other option is Web Baby Shower. They help with all aspects of the remote baby shower and the cost is a flat $75.
Step 6 – Purchase the gift you'll give the mom/dad on the day of the shower. Of course, we have quite a variety of gifts for baby at Craft-E-Family. We've also covered a number of other handmade products in blogs past to choose from.
Step 7 – It's quite likely the day before the big event. You've purchased everything, but it's all in bags. Tomorrow begins the execution. Do yourself a huge favor. Tomorrow is going to be all about time management. Do you need to pick up a cake? Ask your cousin to pick it up on her way over. Have 2 people on hand. Call them ahead of time and ask them if they can be your fallback person in case you forgot anything on the day of the shower. Use them if you have forgotten anything. Get a list going again with a list of what needs to be done today. What often happens is we know we have 32 things to do so we tackle little bits of one task and move to another task – leaving the first unfinished. Prioritize that list and just start checking each one off as you get them done. Don't bounce around.
Step 8 – Welcome your guests, make your mom and/or dad-to- be feel like the king/queen that they are and most importantly, have fun!
Until next time – KeepItCraftE!