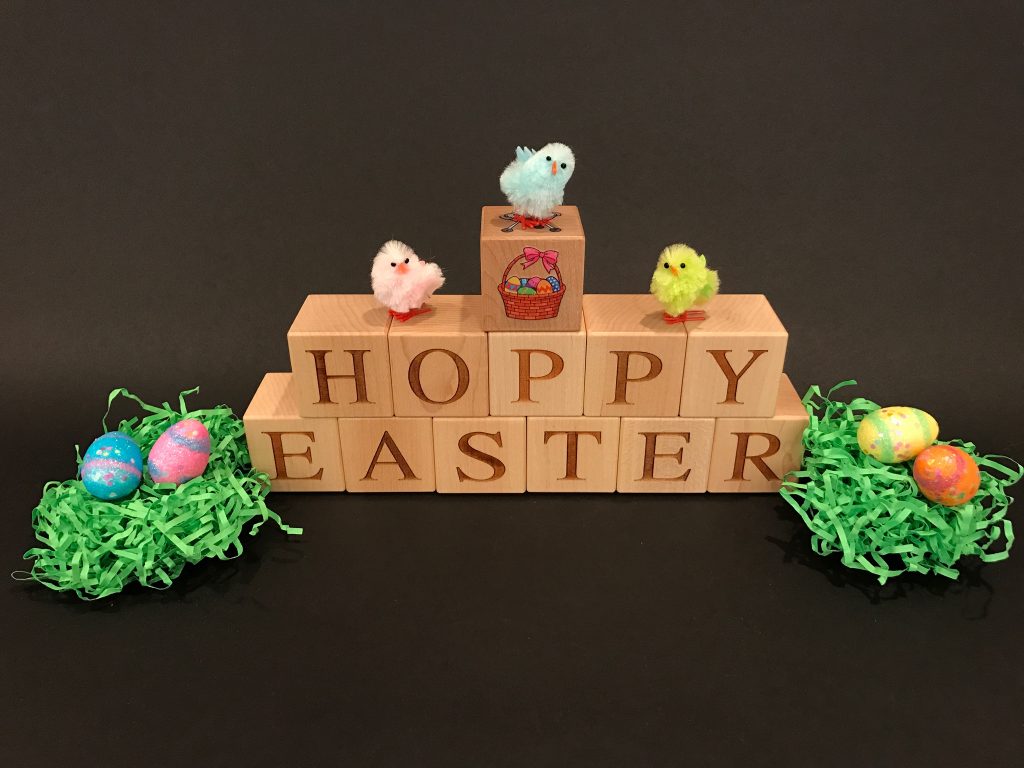 Spring is the season of birth and renewal, making it a special time for religious holidays and private family holidays. With the beginning of April now upon us, we are busy decorating our house for Easter! Our favorite Holiday Blocks are front and center in the living room, giving a warm Hoppy Easter to all those who enter, and LeeLoo's Baby's First Easter Block is just beside them.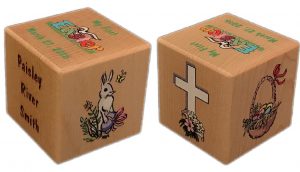 These baby blocks are perfect for commemorating the little one's first Easter! Complete with images of a cross, an Easter bunny, and a basket filled with eggs, the inscription of the date and the baby's name make for an absolutely adorable gift to add to their first Easter basket – plus, the block comes in color or our standard engraved if you prefer!
To add some additional spring colors to our house, we love to do the traditional decoration of Easter eggs. We found our favorite way on Pinterest, and it makes the annoying egg cracks useful! Rather than being extremely careful to not crack the egg shells, you gently crack them from the get-go so you don't have to worry about it later. Plus, when you peel off the shell, the egg has an awesome marble design! We love to spice up holiday traditions – I think this year LeeLoo will be trying an egg dye that involves shaving cream since she has some left over from the slime recipe she found. Looking at it, I often wonder if kids are just as addicted to Pinterest as their moms!
Until next time, Keep It Craft E!