Here at CEF, we love our fur babies! Long before we ever dreamed that LeeLoo would be in our lives, we created pet blocks for our dalmatians Madison and Morgan. And ever since we made these Fur Baby Blocks available on our website, we've been working hard to improve them. Printing artwork directly onto the blocks proved to be too time-consuming—causing delays in shipping—and the photos didn't always turn out as well as we hoped. Many golden retrievers and labradors fell victim to these issues since it's difficult to make their beautiful faces stand out on blocks that are the same color as their fur. It was for these reasons that we had to briefly remove the pet blocks from our site.


After many months of brainstorming on how to fix these problems, we're proud to announce that we have new Fur Baby Blocks! We're quite proud of the ingenuity that went into them. For the first time ever, we fitted blocks with a picture frame on one side so that way you can add your own image and change it as your fur baby grows! So whether you're ready to replace the puppy photo with the adult photo, or you have a new favorite picture, you always have the option to update your block.

The frame side of the block has an acrylic cover that pops out. Use the cover as a template for cutting the picture, and when it's all ready, simply pop it all back in! Quick and easy, and your pet will be thrilled.

The new pet blocks come in three different types: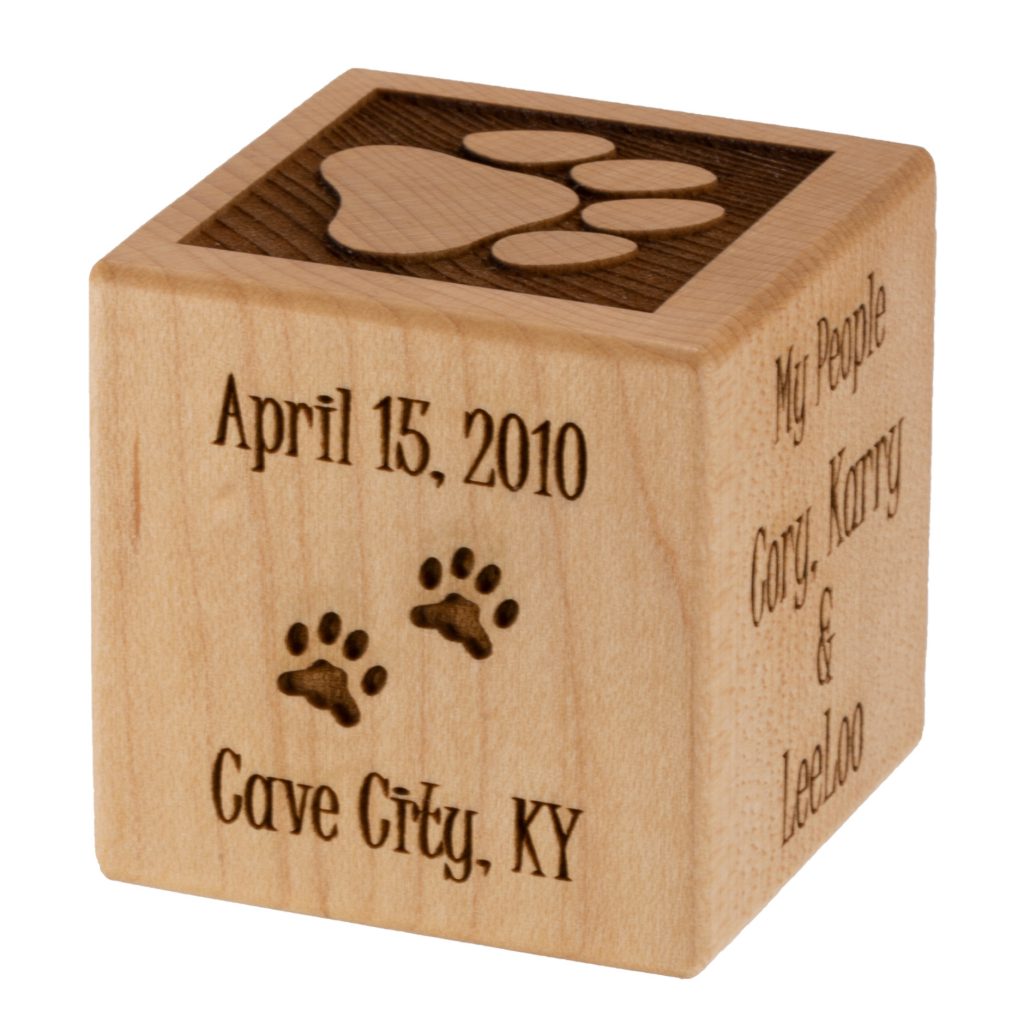 Fur Baby
, with name, date of birth or adoption, city/state, owner(s), and a special gift message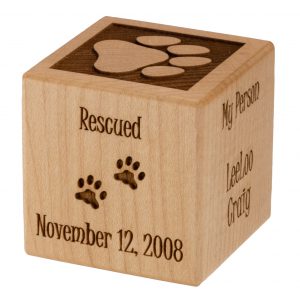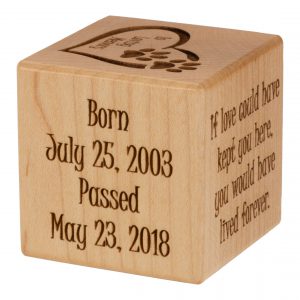 Fur Baby Memorial
, with name, birth and passing dates, quote, and a special gift message
These differences allow you to personalize toward your unique pet, as well as remember the beloved buddies that have sadly passed on. We understand the value of animal friends and the importance that these lovely creatures have in our lives!
Take some time to celebrate your new quarantine sidekick or your long-lived partner in crime with their very own block 🐾