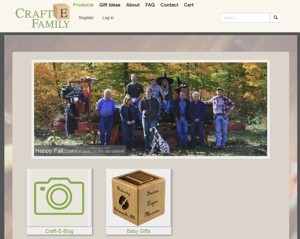 Yay!!  We are really excited to launch our long awaited for new web site and introducing our very own blog!  Our quirkiness is being unleashed, watch out world!!!!
We've been working hard to add new features to the site to make your experience smoother.  It will also allow us to launch new products in a more timely manner since Karry does not have to wait for me, Cory, to add it for her.
With the blog, we plan to give you a look at the inner workings of Craft-E-Family, I have often commented we should go on TLC with Morgan County Crafters, but we don't have all the drama – LOL.